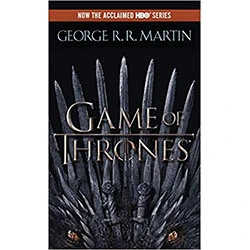 Written by George R. R. Martin
First book of the series A Song of Ice and Fire
Published in the year 1996 and then in 2005 by Bantam books.
Written by Patrick Rothfuss.
Book one of three in The Kingkiller Chronicle Series.
Published by Penguin Group DAW in 2007.
Available in kindle, audible, MP3 Audio books.
Written by Joe Abercrombie.
Published by Orbit books in 2012.
Third installment of the World of The First Law series.
Goodreads Choice Awards Nominee for best fantasy.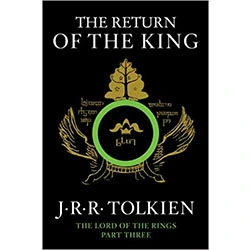 Written by J.R.R. Tolkein.
Published in 1955 and then in 2003 by Del Rey.
Third installment in the Lord Of The Rings series.
Made in a major motion picture directed by Peter Jackson.
Written by Lev Grossman.
Published by Viking Press in 2014.
Third and final book of the Magician Trilogy.
Available as ebooks, audiobooks and paperback formats.
Written by Brandon Sanderson.
Published by Tor books in 2010.
Book one of ten of The Stormlight Archive series.
Winner of David Gemmell Legend Award for best novel.
Published in 1996 by Spectra books.
British Fantasy Award Nominee for Best Novel.
Book one of three in The Farseer Trilogy.
Written by Robin Hobb.
Written by Scott Lynch.
Published by Spectra books in 2006.
First installment in the Gentleman Bastards series.
Nominee for World Fantasy Award for Best Novel.
Available in kindle, audible and paperback formats.
Written by Terry Pratchett.
Published by Penguin Random House in 2015.
41st book in the Discworld series.
Available as audiobooks and paperbacks.
Written by Neil Gaiman.
Originally published by Headline Publishing group.
Adapted into a STARZ original TV series.
Winner of Hugo Award for Best Novel in 2002.
Written by Jacqueline Carey.
Published in 2003 by Tor Fantasy Publishers.
First book of the Kushiel's Legacy series.
Winner of Locus Award for Best First Novel in 2002.
Written by Rick Riordan.
Published by Disney Publishing Worldwide in 2010.
First book in The Heroes Of Olympus series.
Spin-off of the famous Percy Jackson series.
Winner of Evergreen Teen Book Award in 2013.